What is Ashtanga Yoga?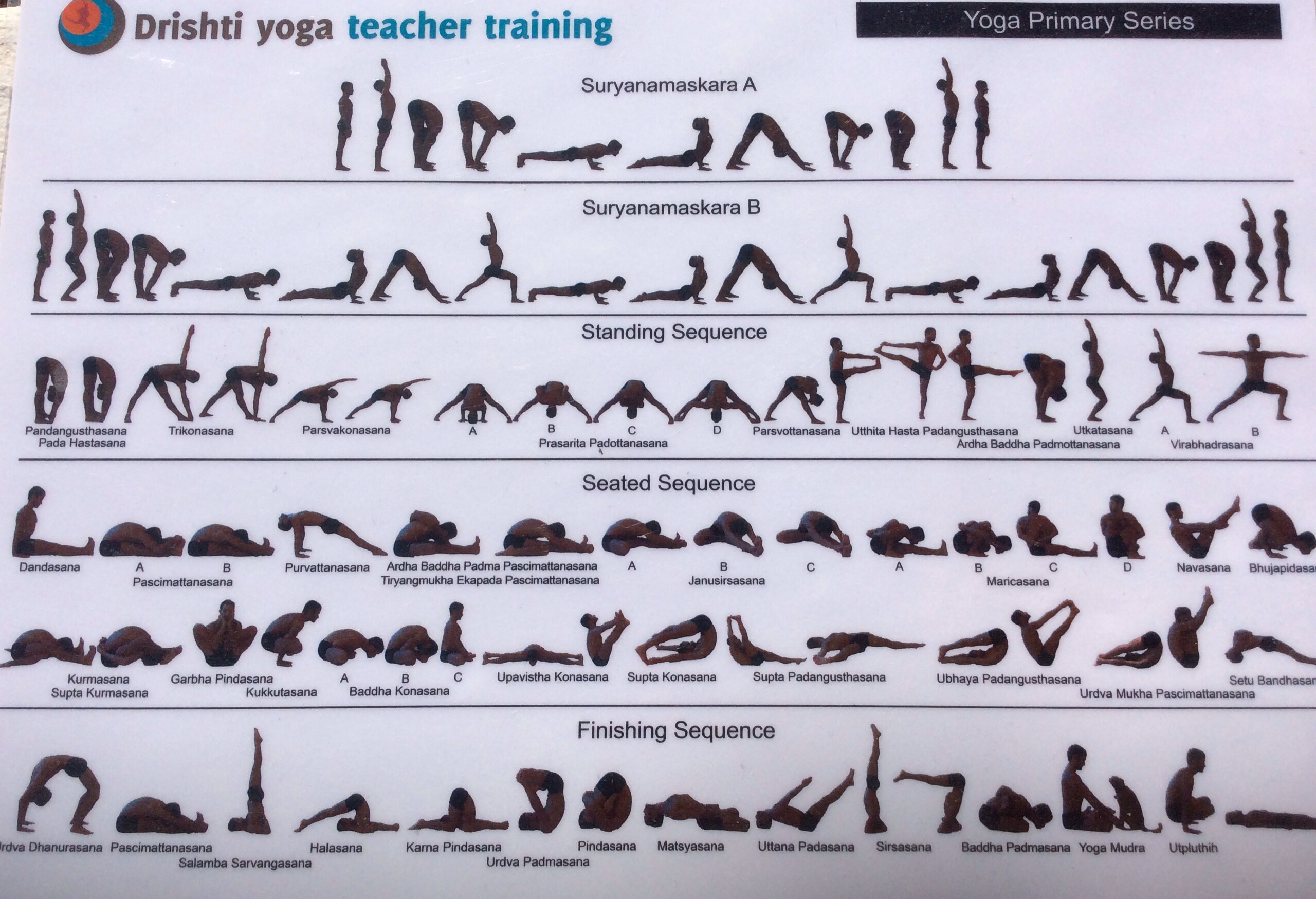 The Ashtanga Yoga method was developed by Pattabhi Jois. Pattabhi Jois studied under Krishnamacharya who is considered the father of modern day Yoga. Other disciples of Krishnamacharya are B.K.S Iyengar, Indra Devi and TKV Desikachar (Krishnamacharya's son). Pattabhi Jois was born in 1915 And left the body in 2009, teaching up until his 90's.
The system is based on Ashtanga Vinyasa or linking movement with breath. Pattabhi Jois elaborated on several series that Krishnamacharya created including the primary series, the intermediate series, the advanced series A, B, C and D.
Ashtanga Yoga has a strong focus on Ujjayi Pranyama (breath), Asana (posture), Drishti (gaze point) and Bandhas (locks). The first series or the primary series is focused on Yoga Chikitsa or Yoga Therapy.
The practice is vigorous and heat building to purify the body and mind. The series are set sequences of postures that are designed intelligently to balance out the body.
Traditionally in Ashtanga your teacher, Pattabhi Jois or an authorized teacher, only gives you the next posture in the series when they think you ready for it.
Ashtanga is taught in either Mysore style or Led style. In Mysore the student is practicing on their own completing the postures up to where they are in the series. The teacher is walking around giving assistance to individuals. The room will be full of students practicing at different paces and on different poses depending where they are in the series.
In a Led class the teacher is verbally instructing the group the series and everyone is practicing together on the same count. The teacher guides the class and counts the breath each posture is held for.
At Drishti Yoga Teacher Training we introduce the primary series as we believe it is important for Vinyasa teachers to know and honor the lineage. We use the foundation of the primary as the blueprint to help with sequencing a flow or power class more intelligently.